2018 Winter Exhibition
Friday 8th June - Monday 11th June 2018
Newport Community Centre, 11-13 The Boulevarde, Newport
Open Studios
Saturday 13th October 2018 - Sunday 14th October 2018
Saturday 9th March 2019 - Sunday 10th March 2019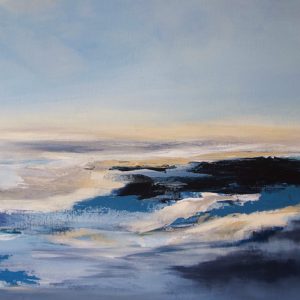 Studio 1 - KAREN HICK
Karen paints semi-abstract landscapes from surrounding Pittwater and ocean waterways. Her inspiration comes from her morning walks on the Peninsula, leaving the interpretation to the viewer.
7 Boanbong Road, Palm Beach
m: 0423 456 373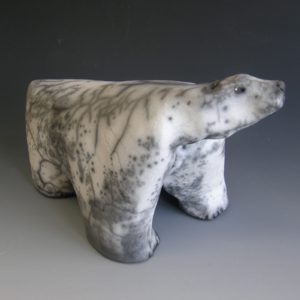 Studio 1 - RON TUCK
My art reflects memories of Canada's natural surroundings combined with the beauty of my current home in Newport on Sydney's Northern Beaches. Garden totems, inspired by first peoples totems, and raku fired sculptures of whale tails and polar bear dominate my work.
7 Boanbong Road, Palm Beach
m: 0433 396 266
fb: Ron Tuck @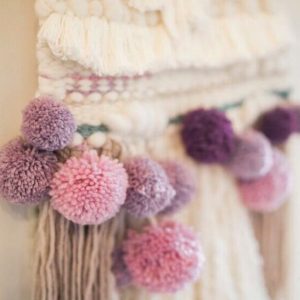 Studio 2 - JULIE NICHOLSON
Julie works in diverse mediums; creating weavings that explore the relationships of various textures. As well as bringing to life atmospheric oil paintings of the Northern Beaches capturing the unique light and colour.
12 William Street, Avalon Beach
m: 0447 448 718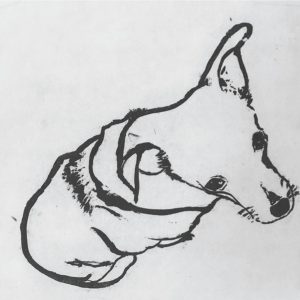 Studio 3 - Helen Mackay
Helen is a printmaker and she trained at National Art School. Having lived in Clareville for years, her work depicts the birds and animals that she sees in this
environment. Currently she is working on a series about flight, focusing on the detail to explore the abstraction of flight. And she is always doing cats and dogs.
103 Central Road, Avalon Beach
Also open by appointment
m: 0402 327 570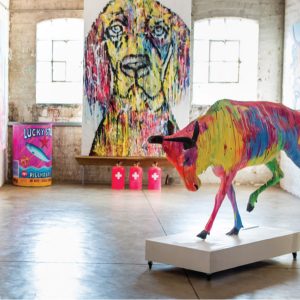 Studio 4 - DIEZEL
Superstroke Pop Artist Diezel creates large, colourful canvases and pop art sculptures to explore the concept of 'experience' and how that influences us and the world we live in.
3 Hudson Parade, Avalon
m: 0416 040 636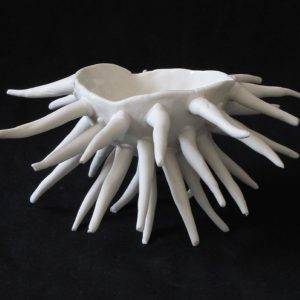 Studio 5 - KATARINA WELLS
From delicate porcelain creations to large scale garden sculpture and organic vessels - Katarina's varied work draws inspiration from nature and the beautiful surrounds of Pittwater.
55 Hudson Parade, Clareville
m: 0406 792 836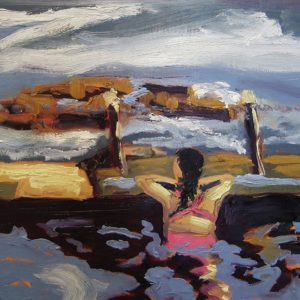 Studio 5 - Cindy Goode Milman
Cindy's obsession with people engaged with the ocean pools and swims are revealed in her oil on board paintings. She uses a limited palette, free flow expressive style and tone that captures the essence she terms soulful. Cindy also teaches expressionist painting and free flow drawing from her 'she shed' in Avalon.
55 Hudson Parade, Clareville
m: 0404 868 251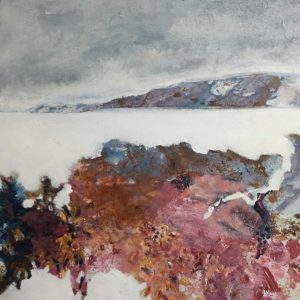 Studio 6 - FIONA VERITY
Fiona's addiction to mark making can be seen in her expressive contemporary landscapes. Her daily mixed media drawings are translated into oils in her studio. Fiona also teaches drawing and painting from her Newport studio and out and about.
22 Trevor Road, Newport
m: 0417 464 475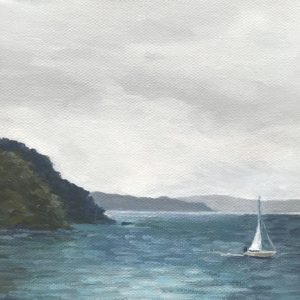 Studio 7 - INGRID KWONG
Ingrid loves to capture the feeling of the landscape, the ever changing light and movement in the sea and sky through small seacapes and landscapes painted on recycled wood and canvas.
27 Myola Road, Newport
m: 0400 515 588
@littlescapes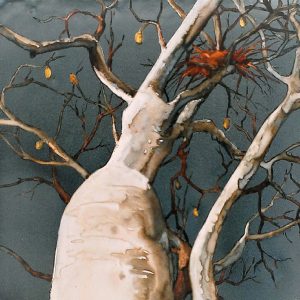 Studio 8 - VICKI RATCLIFF
From delicate miniature watercolours to rich large scale oils, Vicki's paintings capture the atmosphere of the early morning light. Vicki also teaches watercolour and drawing from her home studio.
66 Rednal Street, Mona Vale
m: 0423 916 806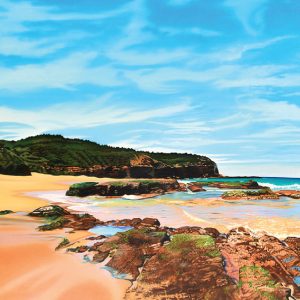 Studio 9 - MARK KINGSTON
Mark's realistic oil paintings capture the beauty of the Australian landscape and flora. Original oil paintings, limited edition canvas prints, paper prints. Art tutoring available.
16 Wangara Street, Mona Vale
Also open by appointment.
m: 0415 353 456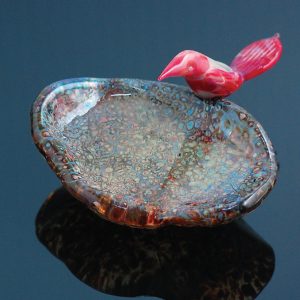 Studio 10 - PENEL BIGG
Inspired by organic forms and imaginary worlds Penel's flameworked glass creations range from quirky teapot earrings to coral reef sculptures. Classes are held regularly at the studio.
11 Wesley Street, Elanora Heights
m: 0422 437 812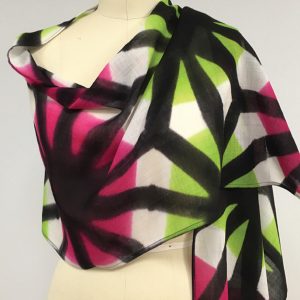 Studio 10 - SYLVIA RILEY
Trans-seasonal garments and accessories naturally hand dyed by artisanal dye methods. I start with white fabric and draw inspiration from the nature around me when designing and dyeing. Tannin extraction, mordant printing, shibori and batik.
11 Wesley Street, Elanora Heights
m. 0417 042 162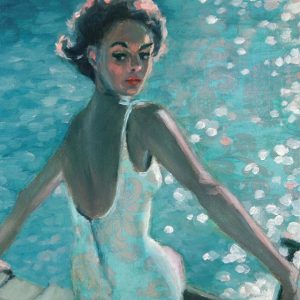 Studio 10 - LAURIE MCKERN
Laurie is a figurative artist who uses harmonious colour in a variety of mediums to express her love of people, textiles, romance, and retro themes in a modern voice.
11 Wesley Street, Elanora Heights
m: 0404 773 866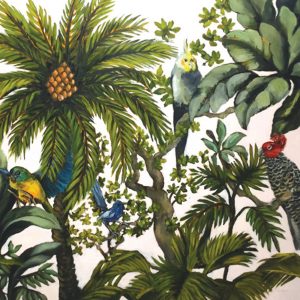 Studio 10 - PETRA PINN
Always drawn to colours and sunlight, exploring a variety of media and techniques, Petra's paintings are currently inspired by beach life and nature, in particular tropical plants and animals of the rainforest.
11 Wesley Street, Elanora Heights
m: 0425 317 277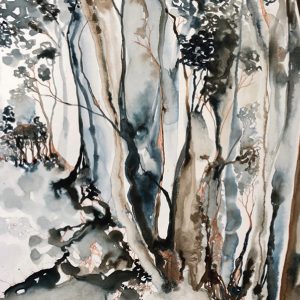 Studio 11 - INGRID BOWEN
Working from a studio surrounded by bush, Ingrid uses traditional and contemporary watercolour techniques to render whimsical landscapes drawn from observations and recollections. Eramboo Artist Environment.
304 McCarrs Creek Road, Terrey Hills
m: 0401 142 854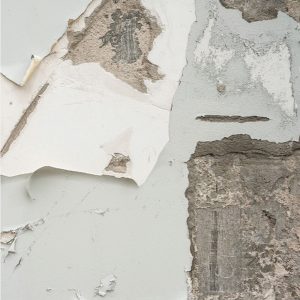 Studio 11 - SAMANTHA MACKIE
Samantha is a photographer who creates paper works combining images with traditional and contemporary book binding techniques. Eramboo Artist Environment.
304 McCarrs Creek Road, Terrey Hills
m: 0409 469 323
@samantha_mackie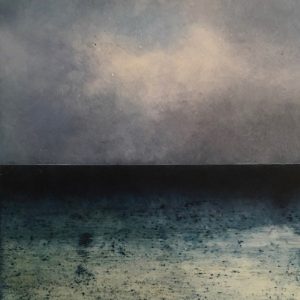 Studio 11 - TRICIA TRINDER
Tricia creates her encaustic art from her home studio in Sydney's leafy north. Her current Horizon series of encaustic works is a contemplation of the intriguing and soothing effect of gazing into the distance, where your eye is naturally led to the endless horizon. Eramboo Artist Environment.
304 McCarrs Creek Road, Terrey Hills
m: 0418 617 290
@tricia.trinder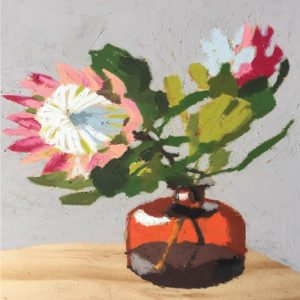 Studio 11 - NICOLA WOODCOCK
Living and working in Terrey Hills surrounded by the bush, Nicola sets up still life arrangements from found elements - often native plants from the roadside. She captures the scene using bold and gestural oil pastel marks. Eramboo Artist Environment.
304 McCarrs Creek Road, Terrey Hills
m: 0468 567 905